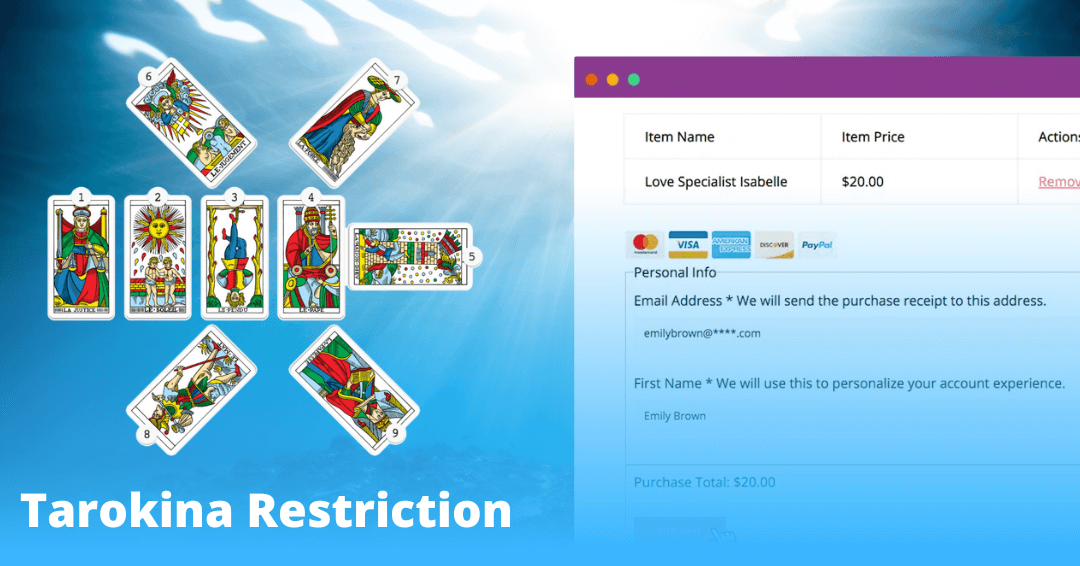 Tarokina Restriction: Add-on extension of Tarokina Pro for WordPress!
Tarokina Restriction is a great tool to help you sell your tarot readings online. It is a block that prevents users from knowing the result of a tarot reading until they make a payment on the website. In addition, it integrates with Easy Digital Downloads, making it easy to set up the sale and payment of tarot readings.
If you are a professional Tarot reader, you can charge your clients for a Tarot reading by using this plugin of Tarokina Pro to block the tarot card result. Moreover, you can set a time limit, and the result will be visible after payment. Tarokina restriction is an excellent and easy-to-use feature that allows you to create beautiful and functional websites without writing code. It's perfect for anyone who wants to make money selling their tarot and astrology readings online. One can easily add the products, set prices, and customize them.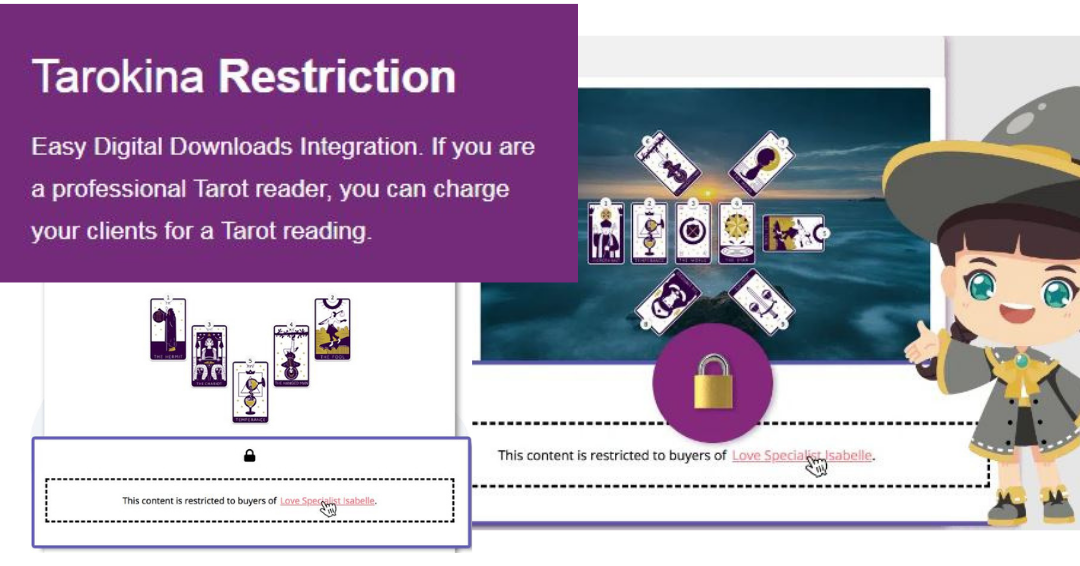 Integration of Tarokina Restriction with Easy Digital Download
Using Tarokina Restriction, you can ensure that only people with the proper credentials can access the content you want to protect. When installing the Tarokina restriction, a new section will pop up while creating a tarot in Tarokina pro. In Easy Digital Download, you have to create a digital product. Then, you have to copy and paste the EDD product id to link it to the tarot.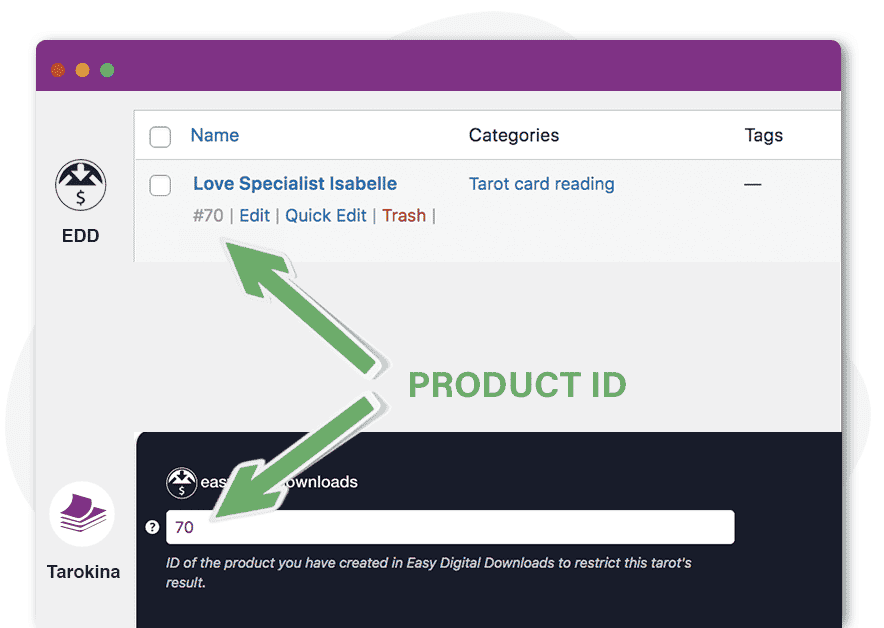 What are the requirements for using this restriction?
1. You must have installed Tarokina Pro Plugin.
You must have already installed the Tarokina pro plugin on your website. It is best to use the expert mode and generate multiple texts for each card. The result will be entirely professional. In an Expert Mode, you can put together a professional reading. This is the most comprehensive mode. This approach comprises many texts on each card that depend upon the card's position in the tarot.
2. You must have Easy Digital Downloads previously installed and configured.
Easy digital download is a free e-commerce solution with more than three million downloads, and it makes it easy for you to create and sell your tarot results on your WordPress. You can easily add products, set prices, and customize them with text, images, etc. You also have access to sales reports that tell you how much money you made from each sale.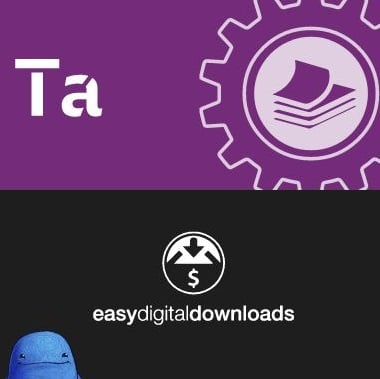 How does the Tarokina restriction work?
Tarokina restriction blocks the tarot card reading result and will display a link to an Easy digital downloads product. So, it redirects the user to an online payment so that they can see the result of the print run during a stipulated time. The Time field is a type of numeric field which can be measured in minutes. When a user makes a payment via Easy digital download, he can log in to his account and access the result. A countdown shows the remaining time when a user makes a payment on Easy Digital Download. As a result, you can make all the readings you want within the specified time.
Features of Tarokina restriction
This add-on extension of Tarokina Pro has many features. Some of them are as follows:
It also offers a feature to unlock time. You can decide how long the tarot will be unlocked after purchase.
It blocks the result of a tarot reading.
Tarokina restriction integrates into Tarokina pro.
It is also connected with Easy digital download.
It also has the feature of multi tarot. So, for example, you can assign an EDD product and an independent time per tarot.
You can see the tarot result only if you will make a payment on Easy digital download.
It offers two license plans for users. First, it offers a Single plan which is only for one website, and it has a reasonable price which is 39$ per year. The second plan is the plus plan available for three websites, and its price is 79$ per year. Of course, you can choose what best fits your demands and needs.
Contact us for more updates.